How to add a 3rd party SIP device/application
In order to make calls from 2N IP Intercoms to other devices such as 3rd party applications or devices, you need to add them to My2N first.
Requirements
2N IP Intercom added in the My2N account
3rd party device or application which supports:

SIP (Protocol for signalling)
Codec G.711 a/u for audio
Codec H.264 for video
Step by step guide
1) In the My2N account go to Devices and select ADD DEVICE.
2) A new window will appear, please select add 3rd Party device by clicking on it.

3) In the next step, you need to name the device and assign it to a user. You can also select an apartment for better management.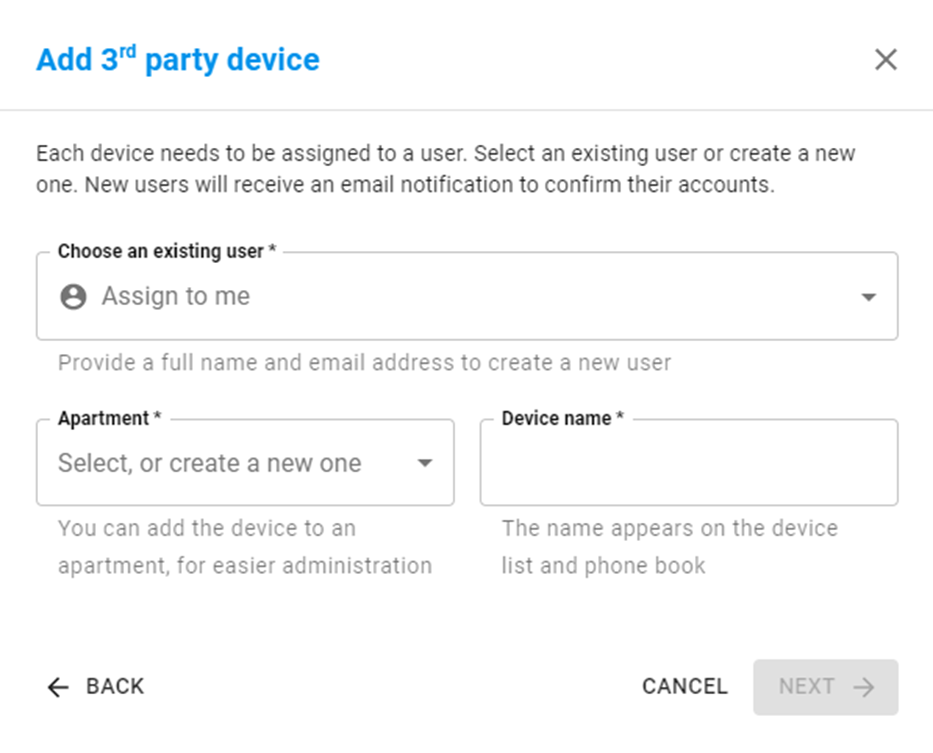 The device's login credentials will be sent to the chosen user's email address.
Confirm your choice by clicking on the NEXT button. You then have an opportunity to add the newly created device to an intercom's button. When you are done click on the FINISH button.
4) Once you finish by clicking on the FINISH button, an email will be sent to the user's email address and you will get a confirmation dialogue window.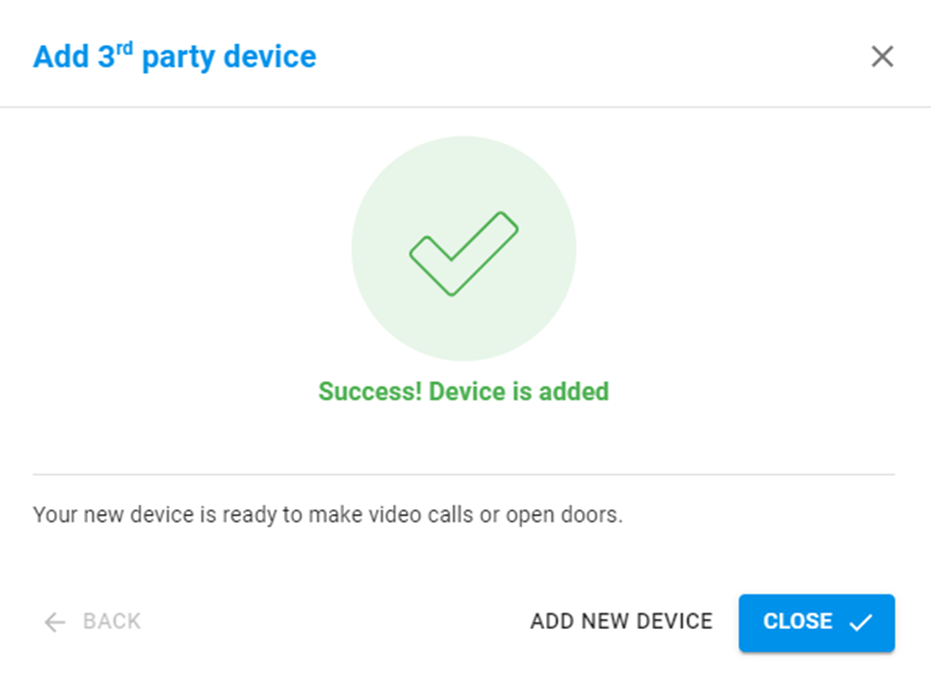 5) Now you have successfully added your 3rd party application or device to your My2N account.
6) Now you will have to register the 3rd party application to the My2N account using provided credentials (username, password, SIP proxy address), please refer to the manufactures manual or check our interoperability manual, we may have already tested your device and you can find the guide there.
The credentials for registration can be found in the device detail in My2N under the Mobile Video tab: