Your account does not contain any assigned devices
This action must be done by a company/site admin.
Who is company/site admin?
For apartment buildings, you should contact a building manager, for family houses check with your installer or with a member of your family.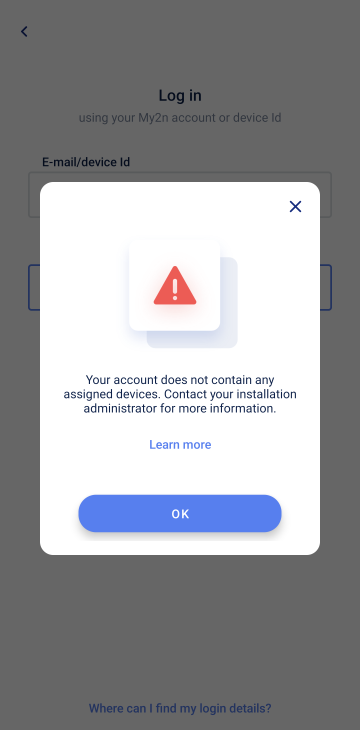 What does it mean?
If you see this error, your My2N account does not have any assigned device to log into.
How to fix it?
You need to assign a mobile device under your My2N account.
How to assign a device?
Log in to the

My2N portal

as a company/site admin


Choose the correct site and locate the user who does not have access to the My2N application




Now choose the correct owner of the mobile device and save the changes afterwards