Content
About
FreeSWITCH is a scalable open source cross-platform telephony platform designed to route and interconnect popular communication protocols using audio, video, text or any other form of media. It was created in 2006 to fill the void left by proprietary commercial solutions. FreeSWITCH also provides a stable telephony platform on which many applications can be developed using a wide range of free tools.
Version 1
Tested with
| Freeswitch | 2N IP Intercom | Registration | Calls |
| --- | --- | --- | --- |
| 1.6.13-21-e755b43 | 2.18.0.27.5 | | |
Settings
Go to Service – Phone – SIP 1 and fill Intercom Identity – Authentication – SIP Proxy – SIP Registrar and save settings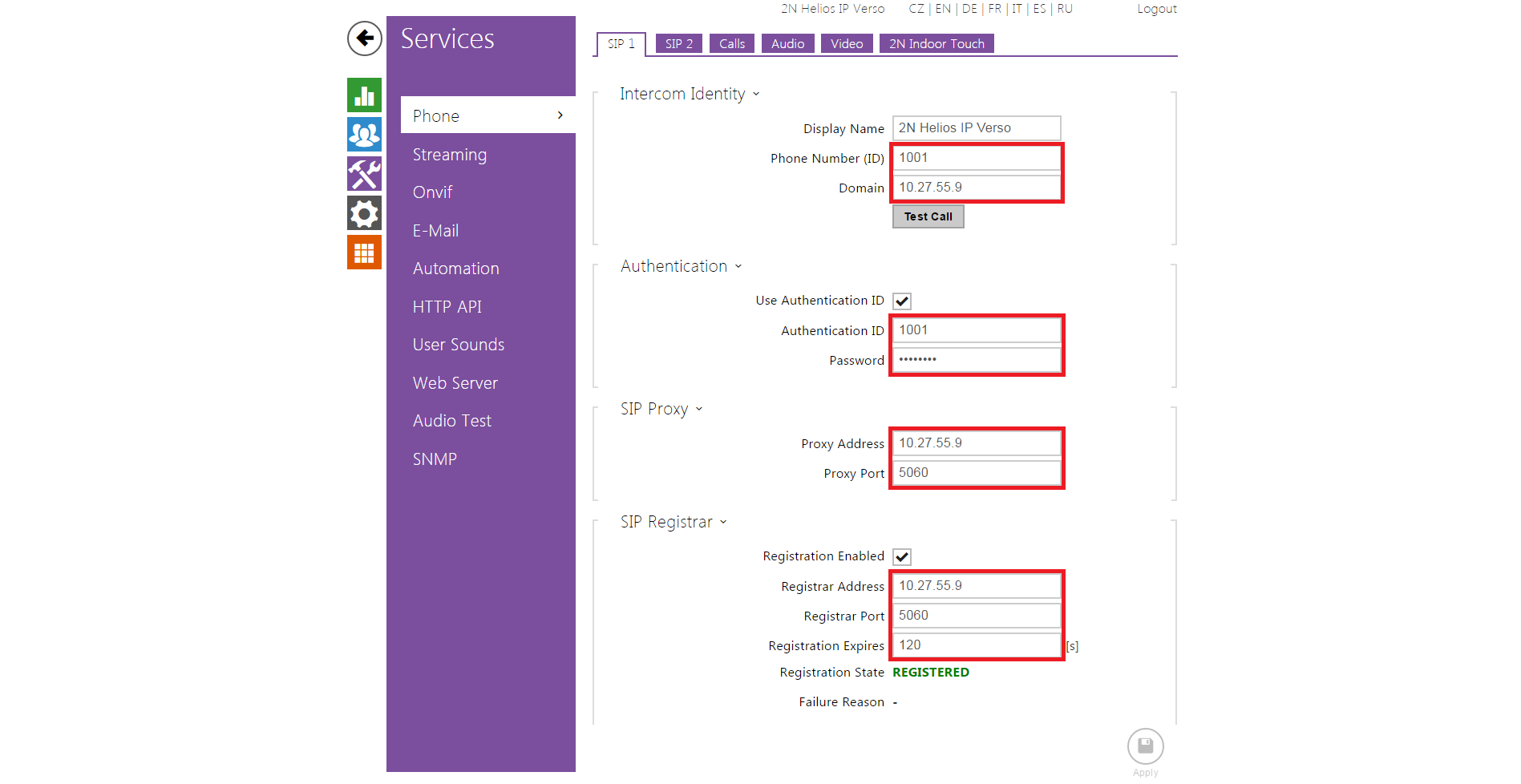 It is necessary to have a free extension configured to which the intercom will be registered.
If you want to have video call support, make sure to enable H.264 or H.263 codecs. In the default Freeswitch installation this can be done in the /etc/freeswitch/vars.xml configuration file.
Required licenses
Enhanced Security for SRTP and SIP over TLS
Used Symbols

- Verified with video

- Verified with audio only

- Work with limitation

- Incompatible